Our engineering offices are committed to provide an integrated and interdisciplinary engineering solution at every scale from engineering design, value engineering, quantity surveying, pre/post procurement, shop drawings, and construction management support for successful, on time and cost-effective project execution to clients, project managers, consultants, contractors around the world.
Established on the inherent belief of uniting all services, we offer on-time, cost effective and innovative engineering and construction support services. Our experienced engineering team can not only develop projects from schematic design through detailed analysis and but also final specifications using the latest digital modelling and coordination techniques of Engineering, Architectural, Structural, Electro-Mechanical, and Building Systems.
We are committed to providing a fully integrated project delivery process , customized perfectly to suit our customers' vision and schedule. Our expertise includes Drawing Services of Civil and Infrastructure, Architectural, Structural Engineering, Mechanical, HVAC Engineering, Plumbing and Fire Protection Engineering, Electrical Power, and Low Current System Engineering, Estimation, and Quantity Surveying, Value Engineering, Tendering and Contract Supports, Change Order Management, Disputes, and Arbitrations.
| | | |
| --- | --- | --- |
| | SAS Global Fingerprint | |
| | From our headquarters in Hyderabad, India we are committed to serve clients all over the world. In addition to completing projects across the Middle East, our team members has worked in Australia, Canada, India, Malaysia, and Senegal. | |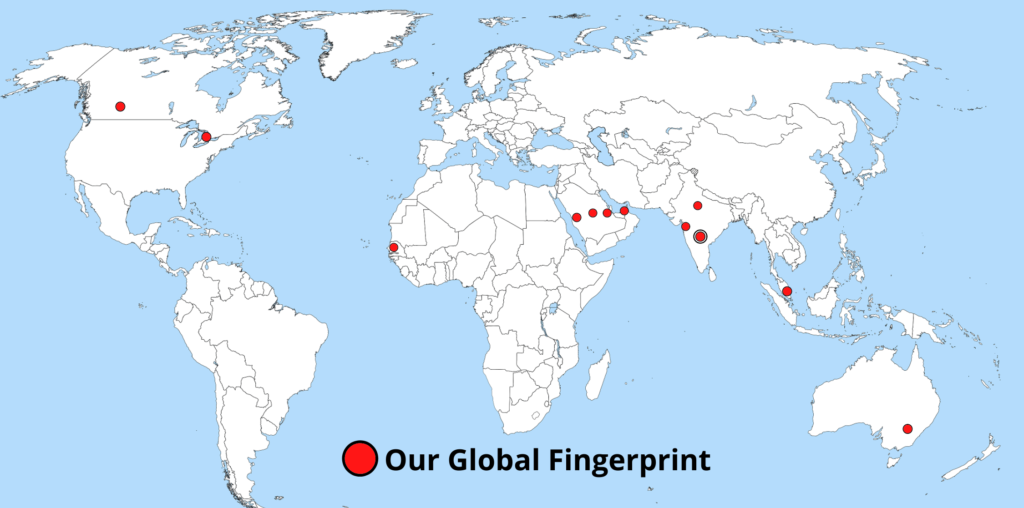 Mission & Vision
Our vision is to be a global leader in engineering solutions that drive sustainable progress and improve the quality of life for communities around the world.
We are committed to providing innovative, efficient, and sustainable engineering services to our clients. Our mission is to:
Deliver high-quality engineering solutions that address complex challenges.
Foster a culture of innovation, collaboration, and continuous learning among our team members.
Maintain the highest standards of integrity, safety, and environmental responsibility.
Build enduring partnerships with our clients, stakeholders, and communities we serve.

Our Team
SAS Futures' engineers are a group of dedicated and diverse, interdisciplinary team led by experienced, and visionary management.
They are well-experienced experts in their respective disciplines. They work together to provide a comprehensive solution to meet client's objectives. The team comprises of engineers who have worked on multiple projects in diverse industries.
SAS engineers are available 24/7 (if required) via Microsoft Teams, Zoom or Google Meeting and around the globe, providing a collaboration tool for solutions to all types of project challenges.
Our experienced team of creative and technical experts has the know-how and flexibility to take on new challenges, find innovative solutions, and realize the full potential of each project. Our team is committed to building strong relationships with our clients and collaborators throughout the entire process.

Why Choose SAS Future Engineering Services?
Our commitment to delivering global clients comes first as the top reason why you should outsource services to SFE. We offer services complying with international standards in coordination with our valued clients during the project completion.
Experienced Global Managers, vast experience project managers serving in the USA, Middle East, Canada, and Australia are committed to manage and supervise the project complying with the regional standards.
Experienced Engineering Team, engineers of all disciplines having global experience in their respective fields in handling mega projects complying with the international standards and codes.
High-quality Services, We have a thorough understanding of international standards and adhere to global quality standards. We adhere to the quality guidelines mentioned in the SLA (Service-Level Agreement) to meet the client's quality benchmark. The Project Managers and/or QA team perform multiple checks, ensuring accuracy.
Latest Software, Our engineering team utilizes the latest versions of AutoCAD and Revit that enables draft accurate and error-free drawings, that can bring you peace of mind while we streamline collaboration and output.
Cost-Effective Services, Outsource drawing services to SFE based in India but managed and supervised by experienced Global Managers. We analyze and understand the nature of your project and offer services based on your requirement. We have a flexible pricing structure with per hour, per design, and full-time equivalents (FTE) options to suit your budget.
Data Security, We give high priority to data security and ensure that only authorized personnel has access to project documents and drawings. We use FTP or VPN for secure file transfer and maintain the backup of all source files and completed files for easy retrieval in case of data loss.

Projects' Partner Firms
SAS Future Engineering is partnered with high experience, and globally knowledgeable engineering professional firms to provide the ultimate solutions to our valued customers and clients.




Contact Us

Follow Us
. .Advertisement